20+ Legit Ways to Make Money Online in Nigeria in 2022
The advent of the internet has made making money online a feasible reality, as we can see today. This is an awesome privilege this generation has enjoyed and will continue to relish owing to its continued existence.
The internet has its good and bad sides, as we all know, but today, we're going to be focusing solely on the good side, which making money online is part of.
When we talk about the legit ways to make money online in Nigeria today, one would actually feel skeptical about the whole process and start wondering if there are still legit means through which one can make cool cash on the side via the internet.
Do you know what the honest answer is?
A resounding capital "YES"
Our posts are reader-supported and may contain affiliate links, which means we could get awarded a commission when you make a purchase, at no extra cost to you. see disclosure
There are a bunch of legit platforms where you can make money on the side or rather work full-time for your money, and some of these money-making platforms are what I am bent on revealing to you in the course of this post.
So sit tight and enjoy!
20+ Legit Ways to Make Money Online in Nigeria
There is so much money to be made online as we speak, so it is high time you had your own bite of the pie so you can attest to the fact that making money online is never a fluke as you once believed.
If you observe closely, you will see that virtually all the big firms have an online presence, and many more are still craving visibility and exposure so they can make more sales and attract more prospects.
They can only achieve this using online platforms, thereby increasing the potential for anyone to generate money through the internet.
Whether you are a student, a stay-at-home mom, a full-time employee, or an applicant seeking a job, you can still make some extra cash online with little or no capital investment whatsoever.
All you would need would be an internet-enabled device (laptop or smartphone), and you are good to go.
Below are the ideal ways to make money online in Nigeria and the world at large.
1. Start Your Own Blog
Blogging still remains one of the most profitable ways to earn a passive income online. You just need to create insightful content and get them to rank on Google, then sit back and watch the bucks roll in afterward.
Blogging entails creating valuable content that teaches people how to solve a pain point and how to get things done the right way.
Once your articles are value-packed and promise results, people will have no other option than to queue up for whatever help you are rendering through your posts, and with that, you will make money.
Starting up your own money-making blog is not hard at all. With just $2.99/month, you can build a blog that generates thousands of dollars on a monthly basis.
When starting a blog, please be advised never to have your blog started on a free platform due to the countless restrictions you will incur in running it.
Head over here to get your blog started on the best hosting platform that guarantees a smooth and hitch-free run of your site.
Before now, you know that blogging is all about writing content, and lots of it. That is actually where the practical work sets in, and outsourcing content for your blog can be very time-consuming, and not everyone has that amount of time to lavish.
Coming up with your blog posts shouldn't be a setback at all if you truly intend to have one started. Better still, you can hire a professional writer to write an engaging blog post for you for a little token. I use this service for my blog and it is indeed awesome.
All you need to do is come over here to hire a writer, tell them the type of article you want to be written, and boom, it is done.
You should also read this article on how to start a blog in Nigeria to better understand how to set up a successful blog from start to finish.
2. Start a Youtube Channel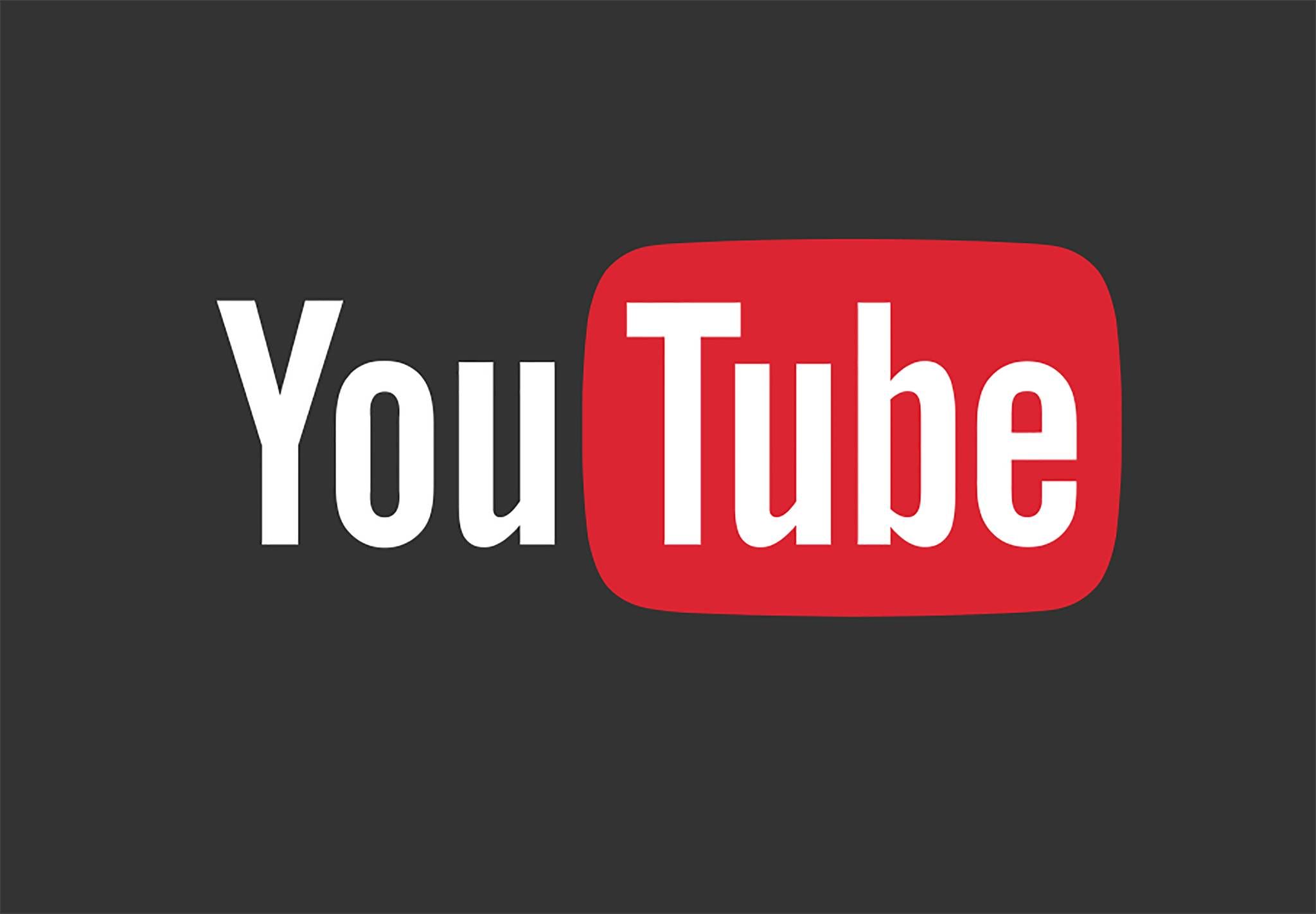 There is no limit to how much you can earn by running a YouTube channel. There are so many activities going on on Youtube as we speak. People are creating and watching videos every second.
Youtube is currently the largest video-sharing company in the world with over 30 billion unique monthly users.
Note that when it comes to making money on YouTube, it is the number of views and subscribers you attract to your channel that brings in the conversion, so you would need to target as many viewers and subscribers as possible.
People are surfing Youtube continuously looking for the next breathtaking video to watch, and that video could be yours.
Creating a Youtube channel shouldn't be challenging, Youtube is part of Google LLC, and with one Google account, you can have access to all Google products, including Youtube.
If you are very good at making people laugh, you can start creating comedy skirts and have them published on your channel. You never know how viral your content gets and whether you will become the next success story we are about to read.
If you don't know how to wrap your head around this, you can do some research on how to run a successful YouTube channel, or rather, use the creative commons option on YouTube to outsource free videos you can edit and publish on your channel without undergoing any copyright sanctions.
Head over here to have your youtube channel created the right way. You can also resort to the video below on how to set up a YouTube channel.
3. Publish Books Online
You have probably heard of the popular Amazon Kindle before now. It is a platform that rents you space to publish and sell e-books online.
You can start making money online by learning how to create e-books sell them and make a profit. E-books simply refer to an electronic version of a book that is being read on mobile devices, laptops, or tablets.
For you to publish a winning e-book that lands sales, you have to be savvy in creating attractive book covers and matching content as well, for the sake of keeping your audience glued at all times.
There are a host of graphics designing platforms out there, but I personally prefer Canva due to the user-friendly interface coupled with a lot of reusable images and templates at your disposal when you opt for the paid plan.
Canva is indeed the best graphic design platform for creating beautiful E-book covers. Every design template you would ever need for anything graphic is all available on their platform.
To start creating beautiful designs for all your marketing needs, head over to Canva to have your account created. It is free and easy.
Another popular platform to start publishing books here in Nigeria is Okadabooks. They allow you the privilege of publishing books on their platform while they pay you for every sale you make. It is that simple.
You can create an e-book with a Microsoft Word file, Google Docs, Kindle Create, etc. When you are done with creating your e-books, head over to Okadabooks or the Amazon Kindle website to get your account created so you can start making money from your work.
In Search of High-Paying Online Jobs?
Do you want high-paying online jobs, do you have good writing skills, and want the best platform to showcase your prowess and get paid handsomely for what you do, signup up on writing paychecks?
4. Land Gigs on Fiverr
If you possess any skills or you are technically savvy, then you have a huge opportunity to make money on the Fiverr platform.
Such skills could be video editing, graphics designing, writing, photography, freelancing, web designing, audio transcribing, etc.
Fiverr allows you to monetize any of your given skillsets at ease and from the comfort of your home.
Fiverr is one of the online platforms that allows people from all parts of the globe to create an account with them and make money on their platform by landing what are called "Gigs".
You can go on developing yourself in any of the aforementioned skills and then proceed to have your account created on Fiverr for the purpose of landing your first gig.
The only way you make money is upon the successful completion of a gig, and it is thereby rated satisfactory by your contractor.
Due to this, you need to make sure you execute any gig awarded to you perfectly so you can receive your money from the platform.
ALSO READ: How To Start A Blog In Nigeria That Makes $3,000 In (2022) Step-by-step Guide
5. Start Freelancing Jobs
People are wrecking thousands of dollars just by being self-employed and rendering freelancing services to those who are highly in need of them.
Software development expert James Knight is one of the richest freelancers in the world who makes $1,000 per hour developing software and mobile apps as a freelancer.
A freelancing job can be any service done over the internet, ranging from web designing, social media management, copy editing, naming and branding consultant, graphic designer, etc.
Some of the top freelancing sites in Nigeria include Asuqu, Justfrom5K, etc. Here is a list of top freelancing sites in Nigeria so do well to check them out.
Other globally recognized freelancing websites you can work with to showcase your expertise and get paid are Freelancer.com, Upwork, Flexjobs, etc.
You can have your account created on any of the platforms as people would definitely be in need of your services if they were top-notch.
6. Complete Online Surveys
Online surveys have become widespread and well-known recently, making them one of the legit ways to make money online in Nigeria and a wide range of other countries as well.
You make money on survey sites by answering questions and filling in product reviews.
People are producing new products every day, and they are leveraging surveys to identify what is working and what isn't.
Once you complete a survey and they are satisfied with your feedback, your account gets credited almost instantly.
The exciting part about doing online surveys is that they can be done at your intermission. The best paying online survey sites for Nigerians are Surveysavvy, Swagbucks, Paidviewpoint, Toluna, ySense, etc.
One of the best online survey platforms I love so much is ySense. You can answer as many questions as possible, which earns you $0.02 upon completion.
That notwithstanding, you can also double your earnings by completing daily poll surveys, which credit you with $0.01.
If you are active in completing surveys daily, your earnings will keep on accumulating, and you will make more money on the platform. Register on ySense and start making money by completing surveys for free.
7. Apply For Virtual Tutoring
You can make money online in Nigeria by teaching your special type of skill to people who want to acquire it.
Virtual tutoring involves landing a one-on-one tutoring session with a client. Some reputable sites for online tutoring in Nigeria are Tutors.ng, Proteach, Compass tutor, etc.
You can actually monetize your knowledge and expertise on their platform by tutoring people on diverse topics you have in-depth knowledge about.
Proceed to have your account created on any of the platforms I mentioned to start making money as a virtual tutor.
8. Start Affiliate Marketing
Perhaps, you must have heard about affiliate marketing. It is one of the legit and renowned ways of making money online.
Doing affiliate marketing involves running promotional campaigns for products and services through a special link assigned to you by your affiliate manager for the tracking of your conversions.
You can promote your affiliate links via email campaigns using the Getresponse SMTP system. They have provided you with a free 30 days trial period upon signup.
Do well to opt for the paid plan so you won't have any limitations in sending your email campaigns.
As a marketer who knows a thing or two about affiliate marketing, I would advise you to purchase a domain and build a site for your affiliate marketing business so that you can establish a reputation at the same time maximize profit.
You can also utilize your social media handles, especially if they have a large following. To get this done, you publish your cloaked links on your profile or in groups you have access to. When people click on the links and make a purchase through them, you earn a commission.
If you want to start an affiliate marketing business in earnest, I have written a detailed guide on how to start making money with affiliate marketing even as a complete beginner. Read the guide here.
9. Become a Photographer
Taking photographs is a lucrative way to make money online that seems to have been discounted by many in times past.
Currently, photographers in Nigeria make an average of N100,000-N500,000 every month, and you can make more than that if you know how to integrate social media marketing and advertising into your business.
There are a host of photo-sharing platforms where you can sell your work and make money as well.
Such sites include Alamy.com, Smugmugpro, and the ever-popular Shutterstock which has paid over a billion dollars to its customers in recent years.
You can proceed to have your account created with any of the platforms, have your images submitted to them with your license fee attached to them, and then you can start monetizing your images.
10. Listen to Music Online
Do you know you can actually make money online by listening to music in your spare time? It is not restricted to music alone; you can also make money by listening to the radio as well.
There are legit sites that pay you for listening to music and radio programs on their platform. The amount of money you make is dependent on the amount of music you play each day and the amount of time spent listening to radio programs.
Some of the reputable platforms you can get registered on to start making money listening to music and radio are MusicXray and Playlistpush.
You can make some cool bucks listening to the radio on Radioearn. If you are very active on the platform, you will be surprised at how much you earn with this platform. You get paid on the 15th of every month once you reach their payment threshold.
11. Write on Opera News Hub
The Opera news hub offers a huge opportunity for content creators to make money from every piece of content they publish on their platform.
During registration, you are required to pick your area of expertise, such as entertainment, politics, or health.
The one you chose would be your content focus. The Opera news hub has a large number of visitors, estimated at around 150 million visitors per month.
If your contents are good enough and meet the opera's editorial standards, they will be accepted and published, and you will start getting views and comments immediately after your article goes live.
Earnings are calculated based on the number of clicks, comments, and shares your article garners.
Signup on to the opera news hub platform to start making money from your articles. You are also advised to read this article to learn the ethics that guide the opera publishing community.
12. Get Paid Testing Websites
Do you know what a good user experience should be when it comes to running a good website?
If you know how to test websites and how to identify the best fixes for technical issues that occur on a site, then you can make lots of money online.
Your work is to identify if a website has a good user experience, if the contents are of good quality, and a host of other things.
Upon completion, you are required to give feedback on what you observed about the websites you tested.
Some sites pay you up to $20-$30 per hour for testing websites online. A good platform that you can start with is Testingtime.com.
13. Write Reviews for Products
Companies want to know how end-users feel about their products. Since reviews are vital for marketing success, producers go all out to pay surveyors who are willing to give positive reviews of their products. You can make money by writing reviews of consumer products, company standards, etc.
You can make as much as $100-$200 a month by reviewing products for these companies. A good platform that pays you for this service is Reviewstream.com. You can sign up with them to start making money by writing reviews.
14. Buy and Sell Bitcoins
The potential for making money with bitcoin is quite huge, and you can cash in on the opportunity. Currently, bitcoin is dominating the crypto market the world over.
A cryptocurrency, Bitcoin is accepted by almost all countries as a means of exchange.
One of the popular platforms you can buy and trade bitcoins at will is Binance. Binance is the world's largest crypto exchange platform, so you have nothing to fear in regards to losing your money. Go ahead and sign up for the Binance network.
15. Social Media Marketing
Do you have a social media account with a large following? Do you know that you can actually make a lot of money running marketing campaigns on your social media handles?
A good number of marketers are landing direct sales on social media, and you too can do the same by showcasing your products and services to your followers, as there is every likelihood they would desire what you offer.
You can start right now by creating a Facebook page strictly for publishing your products and offers to your audience. The same is applicable to your other social media handles, inclusively.
16. Sell on Jumia
Jumia is a huge e-commerce website with a presence in over fifteen countries, including Nigeria.
Jumia is synonymous with the popular Amazon and Alibaba platforms. You can buy virtually anything on Jumia, ranging from home appliances and gadgets to clothing, health, and beauty.
If you have products that are in high demand or you have a chain of suppliers willing to deliver these products to you, then proceed to have your account created on Jumia as a seller.
After you must have completed creating and setting up your account, proceed to have your products listed on your Jumia account with your contact attached to your profile for easy reach. If done properly, you will start landing orders in your first week of starting this business.
17. Start an eCommerce Store
When you hear the word "e-commerce," what comes to your mind first?
Maybe you have no glimpse of what eCommerce is all about. eCommerce simply refers to an online store.
There is no limit to the amount of fortune you can amass by running a successful e-commerce store.
Ecommerce giants like Amazon, Alibaba, Walmart, and our very own Jumia and Konga have left their imprint on what a successful eCommerce store should be.
Setting up your own eCommerce site today doesn't require technical savviness or any coding knowledge. You can easily create eCommerce sites with plugins like woo-commerce.
You will need a hosting account to build an eCommerce website, and I recommend you get started with Bluehost.
After all the necessary setup and launching of your website, proceed to have your products listed on your site using the woo-commerce plugin you've installed.
Don't forget to set up your payment gateways for transacting with your customers.
In Search of High-Paying Online Jobs?
Do you want high-paying online jobs, do you have good writing skills, and want the best platform to showcase your prowess and get paid handsomely for what you do, signup up on writing paychecks?
18. Create Online Courses
Creating online courses remains one of the viable ways to make money online in Nigeria. Creating an online course is time-consuming, but the rewards are usually worth the investment.
People are eager to learn new things that add to their lives every day. You can teach virtually anything through your courses.
People especially want to know how to salvage their financial concerns. You can take advantage of the situation by teaching them legit ways to make money online or rather, expose them to a list of businesses that require small capital to start up.
With that, you are adding value to them and at the same time cashing out on your efforts. At least it is a win-win.
If you are wondering about the best platform to create and sell your courses, you have Udemy for everything that pertains to that.
19. Sell on Konga
The Konga platform is synonymous with Jumia and every other giant e-commerce store out there.
You can make real money on Konga by selling your own products. To do this, you will need to create an account with Konga, find trending products, and get them listed on your profile.
When people place an order, Konga will have it delivered to your customers via their courier service in one piece.
You don't need to have a physical store to start selling on Konga; you can easily make sales from the comfort of your home. To get started selling on Konga, create your seller account here.
20. Trade Binary Options / Forex
Another legit means of making money online in Nigeria that has been around the scene for quite a while is trading binary options. You can trade forex, binary options, gold, bitcoin, Ethereum, etc.
Unlike spending weeks and months monitoring forex charts, which is a regular scenario, binary options simplify the whole process by making trading very time-friendly.
When trading binary options, you can initiate a trade and still make profits within a minute.
Binary options make it easier to trade forex by just predicting market outcomes beginning at a minute upwards. In trading binary options, you only have to choose trend directions, either up or down.
If the market trend goes in your favor, you will make an instant profit, but if it doesn't, you will forfeit your stake.
The most interesting part about this is that you are able to cancel a trade that is going against you so that you don't lose your whole money, and this is possible only when you trade on the Iq option platform.
Each traded commodity on the Iq option platform always comes with a high-profit margin, thereby maximizing your profit.
Better still, the Iq option provides you with a free $10,000 demo account for practicing, which you can still restock when your balance plummets.
You don't need a custom-designed gadget to start trading, with just your mobile device or a PC, you are good to go.
You can actually make good money on Iq options by trading forex, gold, cryptocurrencies, and other commodities if you are good at predicting market outcomes.
Before you proceed to fund your account with real money, I advise you to sign up here to start practicing with a demo account to further develop your skills and at the same time master a working strategy.
The minimum deposit on the Iq option is $10.00, while the minimum trading amount is $1.00.
If you are quite satisfied and at the same time convinced of your trading skill, you can head over here to have your account funded with real money to enable you to start trading and make withdrawable profits.
You can also watch this quick video to best understand how to trade and make profits on the Iq option platform.
21. Get Paid to Write On Hire writers
Unlike the opera news hub platform that only pays you based on the amount of traffic, shares, and general engagement your article gets, the situation is totally different with Hire writers.
Hire Writer is a platform where you can easily get professional writers to help you outsource valuable content for your personal and marketing needs.
If you know how to write good content, you can leverage this platform to start making money as a writer.
All you need to do is to sign up at Hirewriters.com, then proceed to click on the "GET PAID TO WRITE" tab. Once your registration and account setup are complete, you can start making money from every article you get hired to write on the platform.
This is a very legit and reputable company to work with, so you have no fear of not receiving your money from the platform.
READ ALSO: How tHow to Start Affiliate Marketing: A Complete Guide For Beginners
21. Sell on Jiji
Jiji is a popular marketplace here in Nigeria where you can sell and buy a variety of items online. Just like the popular Konga and Jumia e-commerce stores, Jiji is another go-to online store with lots of prospects.
If you want yet another reputable e-commerce store where you can sell your own products and make profits, Jiji is a good option to consider.
You can virtually sell anything on Jiji, both new and used. It doesn't matter what product it is, once it has value, people are always ready to buy it.
You can sell your own products on the Jiji platform, or rather, if you have a link to a supplier, you can as well list their products and have them sold on Jiji with ease.
Making money on Jiji is not limited to selling products alone, you can also render professional services and still cash out big.
To start selling on Jiji head over here to create your account to enable you to start earning on Jiji.
22. Start a Dropshipping Business
One of the remarkable ways to make money online in Nigeria is through the popular drop shipping business.
If you didn't know before, dropshipping involves an order fulfillment process that doesn't require a business to keep products in stock.
Rather, the store sells the product and passes the sales order to a third-party supplier, who then ships the order to the customer.
That is just the perfect explanation of how dropshipping works in simple terms.
Actually, the earning potential of a dropshipping business is quite high, and you can leverage this opportunity to learn more about how to run a successful dropshipping business here in Nigeria and beyond.
23. Get Paid Completing Tasks on Owodaily
Owodaily is a fast-rising digital online community where you make money by completing simple tasks.
With a presence in thirteen countries and still counting, Owodaily has proven to be a reliable source where you can make money on the side.
Earning opportunities on Owodaily are not only limited to completing tasks; you can also make decent money as an affiliate on the network.
Like I said earlier, the tasks that are to be completed to enable you to earn are quite simple ones. These tasks include subscribing to a Youtube channel, posting ads on your social media handles, following or commenting on social media posts, etc.
You can also post a job and hire digital workers to execute it, similar to the popular freelancing network "Fiverr".
However, registration on Owodaily is not free as it comes with a one-time payment that grants you access to become a lifetime member of the network. You can also upgrade your account for more jobs with higher earning potential.
The basic registration fee to get accepted on the network is N3,000. This is a one-time payment that grants you access to all job listings published on the platform daily, which upon completion and approval, your account will be credited.
The minimum withdrawal threshold is N5000 and you can withdraw directly to your local bank account.
Another way you can make money on Owodaily is by referring people to signup through your invite link.
Owodaily pays you a commission for each person you refer to their network, so if you have friends and colleagues who want to make money on the side, get them to join so you increase your earnings.
Owodaily has huge earning potential, and you can't conclude it by sitting there and taking no action either.
If making money online is your goal this year, here is a legit platform to get started on. Signup on Owodaily and start earning today.
24. Click Ads on Star-Clicks
Another legit platform to make money online that I had no idea existed before now is Star-Click.
This platform has been existing since 2008 and those who knew beforehand have been cashing out continually without making a wink.
"Information they say is power indeed"
Star-click is a PPC advertising platform where companies and website owners pay to have their ads published, and when you signup for a publisher account you are paid a certain commission for clicking on those ads.
The rationale behind this is to have real humans click on ads and not bots. Each day, 10-11 ads are displayed on your dashboard and you are requested to click on them.
Each ad you click on pays you an instant $0.01, and you earn $0.11 on all ads clicked per day under free membership. Cumulatively, you can make some bucks by clicking ads on Star-Click if done regularly.
There are also paid membership plans where you get paid $5.00 and $7.50 for clicking ads. The paid membership packages are Gold and Platinum.
The gold package goes for $19.95 and you are bound to earn $5.00 each day for ads clicked, while the platinum package goes for $49.95 and you earn $7.50 each for clicking on available ads.
Notably, the paid membership packages are not under a one-time payment scope, you renew your membership with the same amount every month.
Receiving your payment on star-click is quite easy once you reach the minimum payment threshold of $50.00. Star-click has made available different payment options such as Paypal, Bitcoin, bank transfer, and Western Union.
This is one of the finest side hustles you can do from the comfort of your home or even on the go. Signup on star-click to join the barrage of PPC earners making money on a daily basis.
How To Make Money Online In Nigeria (Conclusion)
Making money online in Nigeria is as realistic as it gets. You can actually make money on the internet via all the platforms and recommended work-from-home jobs I mentioned in this post.
Among the ways to make money online that I emphasized was how to make money through writing articles online.
If you have good writing skills and can command readership through your writing, I would strongly suggest you join the writing paycheck program so you can monetize your writing skills full time and make a decent living from it.
As much as you can make money through paid surveys, writing articles online, etc., there is no better way to live a financially free life than by creating and managing your own blog. This is just the honest truth. Take it or leave it.
Blogging sets you on the path to a passive income on a monthly basis, and you can make a lot of money from running your own blog.
To get started with building a successful blog first, you will need to host your blog, then proceed to write your first blog post on just about any topic you have some level of expertise in.
Here is an article that further demystifies how to set up a successful blog from start to finish. Read it to learn more.
Summary on How to Make Money Online in Nigeria in 2022
Here is a quick recap on how to make money online in Nigeria.
Start a blog and make passive income from blogging. Register your blog here.
Get paid for writing articles on writing paychecks.
Do you want to start a blog so badly but you aren't good at writing good blog posts? Don't worry, just hire a writer to help you out with anything written.
If you want to make money online in Nigeria, Signup on Owodaily.
If you want to start an e-commerce store, you will need good hosting, WordPress, and a WooCommerce plugin.
If you want to make money trading binary options and forex, try the Iq option platform.
I hope this article helps you in making money online, feel free to comment and give your suggestions on what's best for online entrepreneurship.
Please extend the love. Don't forget to share this post with your friends to help them achieve success online.
Learn More: