5+ Benefits of SEO and How to Rank in 2022 (SEO Guide for Beginners)
In this post, I will be showing you some great benefits of SEO for your digital marketing business.
Not only that, but I'm also going to be as practical as possible.
When I say practical, I mean walking you through step-by-step how to optimize your site for on-page and off-page SEO.
Perhaps you have ever wondered what the benefits of SEO are as an industry newbie or why you should be shifting your greater attention to optimizing your website for SEO.
Well, the truth is that SEO is essential for every marketer who wants to find big-time success in the digital marketing industry, which you fall very much into if you are reading this post right now.
The role of SEO in digital marketing is not a new concept. Every internet marketer, whether new or seasoned, should start with an understanding of how SEO works in average terms.
SEO stands for ("Search Engine Optimization,") and it refers to the process of obtaining traffic through search engines. The traffic from SEO is usually free, organic, or natural search results.
The purpose of SEO is to improve your website's ranking in search. The higher your website ranks in search results, the more people will see it and click through your website.
However, SEO has been envisioned to be very techy and difficult to implement.
That's all the more reason I needed to slack the jack in this post by showing you in crystal clear clarity how to implement SEO even as a beginner, alongside the advantages of SEO optimization for your website.
Before we get started, here's a quick outline of what you'll learn in this post.
The benefits of SEO
How SEO works and how to do SEO
Types of SEO
The difference between PPC and organic search.
To learn more about the SEO fundamentals that you will need to boost your ranking in search engines, read every piece of this content with a keen interest, and then get ready to get to work afterward.
So, without further ado, Let's jump right in.
Our posts are reader-supported and may contain affiliate links, which means we could get awarded a commission when you make a purchase, at no extra cost to you. see disclosure.
The Benefits of SEO for Successful Marketing:
You can't get to the top of the results pages without good SEO, as shown in the screenshot above.
If you want to see substantial results from your marketing strategy, you will need to implement a working SEO strategy that actually harmonizes with the search engines.
Investing in SEO is the best practice every marketer needs to adopt to get a notable amount of organic reach.
The benefits of SEO are numerous. Most especially, SEO provides you with the needed exposure and more organic internet searchability, which in turn increases your ROI.
To gain more insight into this, below are the advantages of incorporating search engine optimization into your digital marketing strategy.
1. SEO Ensures Search Visibility:
If you want to expand your organic reach, SEO is the way to go. The reason why many marketing agencies never make it big is that they avoid the vital part, which is SEO.
For you to attract more prospects to your business, such as visitors, potential buyers, and leads, you need to have your presence well cemented on the web.
It's not just being anywhere on the web; you should be where the traction is, which actually means aiming for the top spot of every search engine page. And you can only get there with the help of SEO.
2. User Experience is Enhanced Through SEO:
If you are not inclined and attentive to SEO, you wouldn't know the actual worth of a good user experience in regards to search visibility.
One of the primary ranking factors for search engines like Google, obviously, is a good mobile usability experience.
The fact is that a user wants to have the best experience possible when they click through your website, and search engines have placed it on their priority list.
The following practices are attributes of a good user experience: site speed, mobile usability, clear text format, image optimization, etc. When you don't keep up with these SEO standards, it usually affects your success full time.
3. SEO Increases ROI
The aim of every investor is to make as much profit as possible. The harsh truth behind settling at the bottom of the search results means having no organic traffic finding you any time soon.
Return on investment (ROI) is usually the top concern for any marketer who is success-oriented. Further research has revealed that web search leads have a close rate of 14.6%, virtually 12% higher than traditional marketing leads.
Therefore, ranking below the first page of search results would be an impending disaster since it is bound to hurt your ROI real hard.
For many internet-based businesses, search engine exposure is directly related to increased online traffic and revenue, which makes ROI one of the most significant SEO benefits.
Are you finding it hard to crack the affiliate marketing code? See how you can make thousands of dollars every month by promoting affiliate offers on Clickbank. Show me.
4. SEO Gets You in Front of the Target Audience.
A working SEO strategy will always place your business in front of the right audience that is ready to become potential customers or, better still, make purchases from you.
Through intent-driven keyword research, SEO allows businesses to reach each audience by showcasing their business to countless users who are searching for your target keyword.
Apparently, you know what that means: with your business in front of the right people, you are bound to gain more exposure and, in turn, increase conversions.
5. SEO Pays Off in the Long-Term
One of the notable advantages of SEO is that it pays off over time, making it the best business module available. Let us assume you run an affiliate marketing business and you have optimized it fully for SEO.
You are guaranteed a steady passive profit because it is always in front of the proper audience with buyer prospects. The fact is that a working SEO effort will compound over time, resulting in better results for several years.
6. Ads are Unnecessary in SEO
Once your site's SEO is entirely effective, there is no need to pay for advertisements. Most marketing agencies engage in paid advertising (PPC) to boost ROI, yet SEO generates natural and organic hits and views.
Google's organic ranks are determined primarily by its algorithm, which evaluates which results are the best for each particular query.
With SEO, any published page that is fully optimized and certified search engine friendly within your site is bound to keep driving traffic in the long run.
Aside from knowing what benefits are there in SEO, the next line of action would be to implement the popular SEO strategy in your business so that it works well for you.
In an actual sense, what is the essence of learning the benefits of SEO without putting it to use?
With that being said, it is time to get into the real trade, which is performing SEO on your site to enable you to rank in due time.
In the upcoming section, I'll walk you through a step-by-step process for fully optimizing your site for on-page and off-page SEO.
How SEO Works and How to Do SEO in 2022: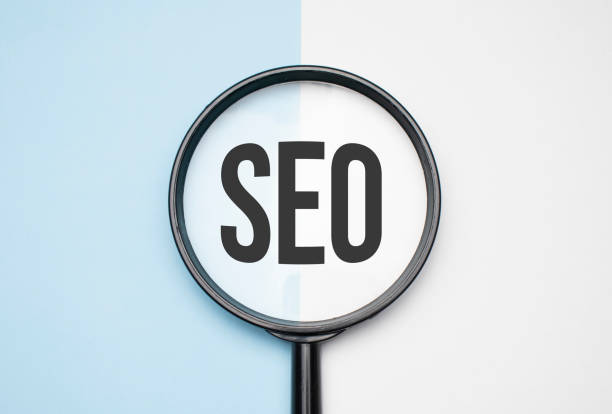 Building a successful online business requires understanding and mastering how page optimization works. With so much competition out there, if you operate your site without considering SEO, you will almost certainly be left behind by trends sooner than expected.
"No website can stand without a strong backbone. And that backbone is technical SEO"
In your quest to find helpful tips for bettering your marketing approach, you apparently must have heard the self-acclaimed industry gurus say that creating good content is key to getting more exposure online.
Well, that's unmistakably true to an extent. As much as you will need epic and stellar content to beat the beehive of competitors out there, it is of more importance that you optimize your pages and website as a whole to get noticed by search engines.
This very practice is what is known as "Search Engine Optimization." There is a lot of contradictory information out there regarding SEO that might leave you feeling confused and undecided.
Whether you are trying to set up an affiliate marketing blog or a traditional website with static pages, you must include on-page and off-page SEO in your to-do list because you will need it to rank every piece of content that you publish.
As I cited earlier, SEO is a natural process of acquiring traffic for free on search engines. And for you to get a better bite of the organic Google traffic, your website would have to sit in the 1st, 2nd, or 3rd position for the keyword you are ranking for.
Here is a sneak peek at Google's traffic distribution for ranking positions.
As you can see, the #1 position gets the highest click-through rate with 42% followed by #2 and #3 respectively.
If you know your onions well in regards to implementing a working SEO strategy, obviously, you will always strive to get your content in the #1-#4 position for every keyword you are targeting.
In times past, ranking for keywords on google wasn't difficult. In fact, you can create content and have it ranked within a few days or weeks if you strategically place your keywords well.
Moving forward, search engines have become more sophisticated than usual. Google, for instance, has over 200 ranking factors in its algorithm and also pushes out algorithm updates every now and then.
Due to this, you now have to do both basic and advanced SEO work for your website to ever reach the first page of Google.
The purpose of dedicating your time to learning and mastering SEO is to improve your website's visibility in search engines to get more traffic, leading to more conversions and lead acquisition. There's nothing more to that.
How Search Engines Rank Your Site Using SEO
The image above identifies how SEO works in average terms. In the actual sense, before SEO comes into function, there must first be the publication of a webpage.
ALSO READ: How to Start Affiliate Marketing: A Complete Guide For Beginners
For SEO to work for you, the pages of your website must be properly optimized, keyword research properly conducted, and inbound links in place.
When a search engine crawls and indexes a webpage, the results of SEO efforts are usually visible.
And you can track all of your SEO progress using the Google search console platform. Once you have launched your site, the next step is to add your website to GSC, a webmaster tool for creators.
With that, Google will be able to crawl your website (property) every time you publish new content.
Inside the GSC, you can see the keywords you are ranking for, the overall search impressions, average CTR, and current position in search results.
To have your site added to GSC, head over here. You should land on an interface similar to the screenshot below.
Once you are there, the next thing is to add your domain where it says "Domain new", which is the first box on the right.
Don't get it misconstrued, the word "property" plainly refers to your website. Once you have added your domain, proceed to have it verified by clicking on the link beneath the box.
If you want to have a visual of the whole process, here is a video clip on how to set up a Google search console for your site.
Within the GSC, you have the opportunity to submit your sitemaps, which is very important because it is through your sitemaps that Google bots will scan and index your pages, as well as be notified when you make any future changes to your pages.
There are a bunch of WordPress plugins available in the plugin repository that are handy for generating XML sitemaps for your website.
Alternatively, you can turn on this feature in any SEO plugin such as the Yoast or Rankmath plugin. Here is the one for the Rankmath SEO plugin that I use for my site.
When you turn it on, it automatically generates an XML sitemap for every page, category, and post you publish. With that, you can easily have them submitted to Google for crawling and indexing.
Copy the URLs for both pages, categories, and posts and submit them to the Google search console so search engines can find them.
The next step in SEO behind off-page and on-page (I'll discuss that later) optimization is doing in-depth competitor analysis. And it can only be achieved through good keyword research.
In fact, Keyword research still remains the lifeblood of every successful online enterprise. Using keyword research, you can find the best rankable keyword opportunities to create content around.
As a beginner with a relatively new website, you will have to build your site around long-tail keywords.
The reason is that longtail keywords are SEO friendly and have low competition, making them ideal for any new site to target with their articles.
Longtail Keywords and How to Find Them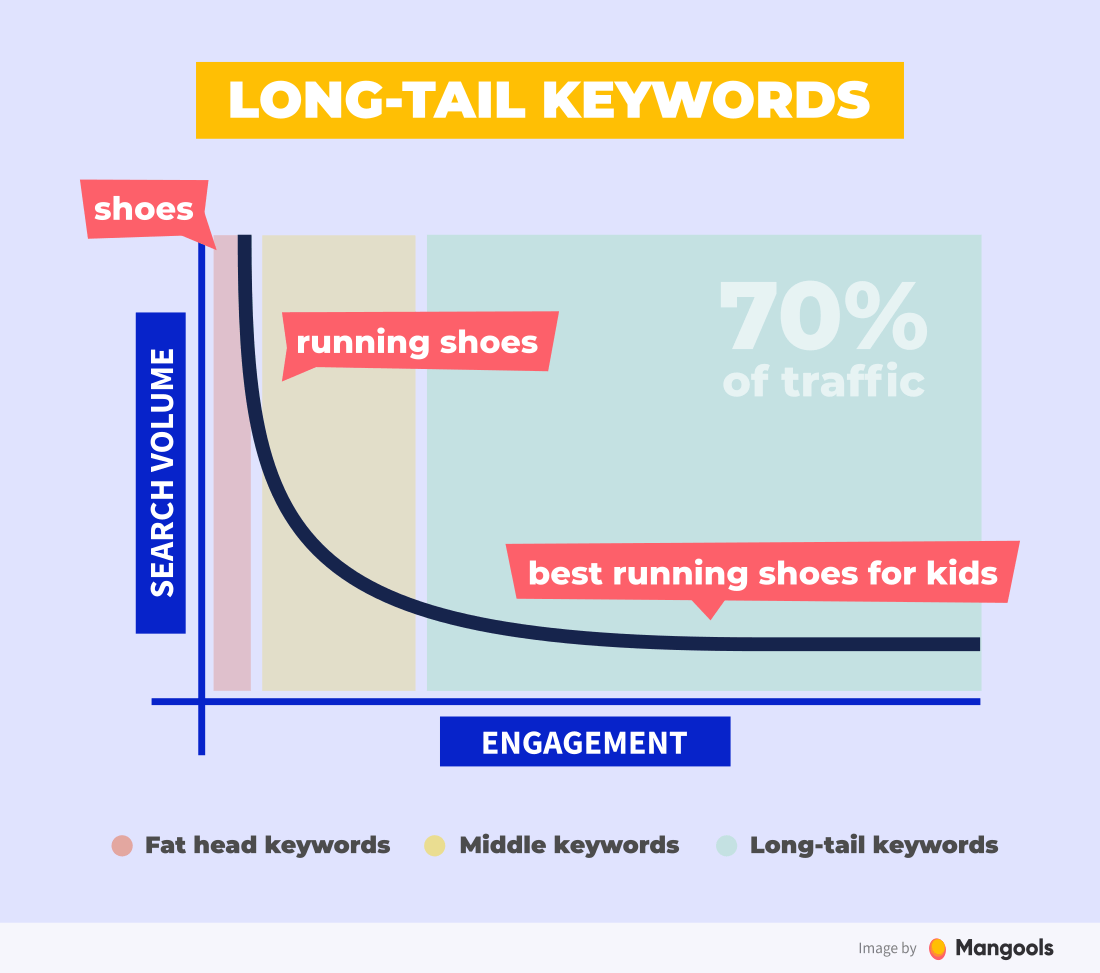 There wouldn't be SEO if there aren't keywords. And when you talk about SEO-friendly keywords, there you have the Longtail keywords.
A long-tail keyword, put simply, is any keyword that contains three to five words. They are more specific than generic keywords this is because they appear to ask a specific question.
E.g, "SEO" is an example of a generic or seed keyword, while "What are the benefits of SEO" is a clear example of a long-tail keyword.
Why are long-tail keywords important?
Quite a straightforward question.
And here is a straightforward answer: (I'll make it point-blank).
By targeting long-tail keywords with your posts, you will have better chances of ranking on the first page of Google for your target keywords.
Long-tail keywords are the holy grail for new and experienced marketers, and you should focus on stuffing your keyword lists with these types of keywords whenever you're brainstorming content ideas for your site.
The reason is that longtail keywords are less competitive, and SEO-friendly, and only a few sites are equally targeting them, thereby giving you an advantage.
In coming up with the right long-tail keyword ideas, you will need to do proper keyword research to find ideal and winning keywords to target with your content. To achieve this you will be needing a good keyword research tool.
In the early stages of my online marketing (blogging), I never knew jark about how keywords worked. One thing I recall that I always did was go after seed keywords because they usually have a very high search volume.
Since I didn't have any keyword tool around, I was devoid of the exact competitor analysis together with the difficulty of such keywords which made me never rank for any of them.
But, all thanks to Longtail Pro for saving me. With this tool, I was able to find the right rankable keywords that helped me to scale my marketing.
You can succeed as much as I did by making use of this tool. If you want to find the right longtail keywords with accurate competitor analysis to help you outrank your rivals, Longtail Pro is the best keyword tool for that purpose.
How to Find Longtail Keywords:
As a beginner or experienced marketer, you must need longtail keywords to succeed. Now the question is how and where do you find the right keywords?
There are free resources out there where you can find a bunch of longtail keywords. One of such mediums is the Google auto-suggest or Google auto-complete.

When you enter a keyword on the Google search bar, Google automatically completes or suggests more keywords that are longtail and at the same time are receiving considerable monthly searches.
Another approach to finding a bunch of longtail keywords is the "People also ask" and "related searches" sections at the bottom of the search results.
I did a search on the keyword "benefits of SEO" and here is what I got on "people also ask" and "related searches" respectively.
"People also ask"
"Related searches"
All you have to do is to input a seed keyword into a Google search, and Google will pull out longtail keywords that relate to your query.
Yet another alternative for uncovering longtail searches is the Answer the public tool. Similar to the Google search bar, proceed to input your seed word into the "answer the public" search bar.
Hit the search button and you will have at your grasp every web query that relates to that keyword. I did a similar search for the keyword "benefits of SEO" and the screenshot below is what I got.
By employing these methods, you will have enough keywords to build your content around.
The downside to using these resources for generating longtail keywords is the lack of keyword difficulty, search volumes, and in-depth competitor analysis, which are all vital for a successful marketing campaign.
In most cases, the longtail keywords you come across, to your greatest surprise, are receiving little or no organic searches, which makes it completely futile to target such keywords for SEO.
I utilize the Google trends tool to determine the true search trends for a keyword over time. I was able to discover the search trends for any keyword over time using this amazing free resource.
The truth is that the search interest for any keyword can appreciate or depreciate over time. This is normal with search trends. It is the duty of Google Trends to figure out this data for you.
Here is an example of some keywords I ran an analysis on.
The first keyword, "Benefits of SEO", as you can see on the chart, is receiving a good number of searches together with the second keyword, "Importance of SEO". But, the result is totally different for the third keyword, "SEO tips for beginners."
In the actual sense, this longtail keyword should be getting good organic traffic coming to it, but it isn't. Even if you manage to rank for that keyword, you are going to be disappointed.
Before you start writing content about your keywords, you need to check the search trends for them.
Avoid Stuffing Keywords into Your Content.
When it comes to adding keywords to your article, you should avoid keyword stuffing. Doing so will raise a red flag for your SEO efforts, and Google is unlikely to accept it.
The act of loading a webpage with keywords or numbers in an attempt to affect a site's ranking in Google search results is known as "keyword stuffing." This act implies repeating the same keyword several times in one post.
The screenshot below gives a clear summation of what keyword stuffing is in content.
To save yourself from SEO heartbreak, try as much as possible to avoid this black-hat SEO practice. Instead, use LSI keywords in your posts because they are SEO-friendly.
LSI stands for Latent Semantic Indexing. LSI keywords clearly refers to keywords that are closely related to a seed keyword.
Eg, rather than mentioning digital marketing all through your post, you switch to jargons like: internet marketing, blogging, online entrepreneurship, etc.
Right about now, let us look into page speed, which is another vital part of search engine optimization.
READ ALSO: Best Blogging Tips for Beginners: 6-figure blogging Blueprint
The Importance of Page Speed in SEO:
If you have come across the Google ranking factors, you will understand the importance search engines like Google attribute to page speed.
Google connotes site speed as a core web vital and you should see it as such. The fact is that Google takes cognizance of every activity a user does on your web pages, such as the time spent, bounce rate, and most importantly, the URL response time when clicked.
For instance, if site A ranks above site B in the search results but site B happens to have a higher loading speed than site A, Google will automatically rank site B over site A because site B has a better user experience when compared to site A.
It doesn't stop there. Your revenue is bound to plummet as you keep getting higher bounce rates. Site speed is an important part of SEO that search engines take very seriously.
Be it Bing, Google, or Yahoo, they don't want their users to encounter any bad experiences while using their various platforms. That's why they are bent on delivering the best relevant results on a continual basis.
Therefore, search engines scrutinize every search result before delivering it to the end-users. And in doing so, page speed is thoroughly checked.
If you have so many plugins installed on your site, I am afraid it would have an adverse effect on your site speed. This is going to hurt your SEO efforts really badly.
To be on the safe side, don't go about installing plugins at random. Some of the free and lightweight plugins to start with are…
Yoast SEO or Rankmath
Jetpack
WP Super Cache
Grow Social by Mediavine
Smush plugin
When uploading your images, use a compression tool to cram your images to avoid server overload. One of such tools is the wp smush plugin. You can also lazyload your images with this tool to increase your site speed significantly.
Use Fast and Mobile Responsive Themes.
When selecting a theme for your site, make sure to use lightweight and fast themes, as doing the contrary would severely slow down your site.
What is SEO without a mobile responsive site?
Search engines throw more weight on mobile responsive sites than the ones that aren't. According to a recent algorithm update, the desktop performance of a site has little or no impact on SEO, but the mobile version significantly does.
As you can see in the screenshot below, I'm more concerned with delivering the most mobile-friendly site possible to prevent any SEO red flags.
You can check the mobile responsiveness of your site by using the Google search console.
Some themes are built to be lightweight and mobile responsive, while a bunch of others have really bad response times and coding structures, which obviously contribute to poor load speed.
You can Google for "best lightweight themes" and then make your decision based on the results. Some of the best lightweight themes you can choose from are:
Neve Theme
Astra Theme
Kadence theme
Generate Press Theme
Kava WordPress Theme
Divi Theme
The Twenty Twenty Two Theme, etc.
Choose a Reputable Hosting Company:
The most significant contributor to site speed is web hosting. The fact is that every web host server is not rated equally.
Actually, some hosting companies use really bad servers for their hosting business, and when you eventually get onboard their platform, you are at the receiving end of it all.
I had an awful experience with a terrible server speed on one of my blogs. All the tricks I employed to speed up the website never yielded any results.
I tried compressing all the images and deleting a bunch of needless plugins, but still, there wasn't a notable improvement.
I tried everything possible to salvage the speed issue because I was already dropping in search rankings.
That was when I reached out to a friend who suggested I switch to a different host. I gave it a second thought and decided to give it a shot.
He recommended I switch over to the Bluehost servers since it is what he uses for his sites and it has been all good.
I did as he said, and guess what? There was an impressive change. The site speed increased by 38%, which saw my rankings shoot up again within a few weeks. It was indeed a win-win.
This site is likewise hosted by Bluehost, and here are the current page speed metrics.
Mobile page Speed Insight
Desktop Page Speed Insights
Such an amazing page speed doesn't come that easily, but with Bluehost taking care of your hosting plan, you are guaranteed to have a super-fast website and a page speed similar to this.
Bluehost is the insanely cheapest hosting provider on the web today. Starting at $2.95/month, you are inches away from launching a powerful website that meets your marketing needs.
What are the amazing benefits of using Bluehost for your hosting needs:
You Get A 30-Day Money-Back Guarantee.
You Get a Free SSL Certificate
It makes your site load faster.
It Gives You A Free Domain Name
24/7 Technical Support
It Has An Easy Interface For Techy And Non-Techy Users.
With the Drag-And-Drop WordPress Builder,
300+ Design Templates
Has One-Click Install For WordPress, Etc.
I'm not trying to sound pushy in any way; rather, I'm only showing you what actually works best for me. If you already have a host with a good deliverability rating, you can still go for it.
With that out of the way, let's look into another important aspect of on-page SEO that you may have considered unimportant before now: using well-structured URLs.
Use SEO-friendly URLs
"URL stands for Uniform Resources Locator. Like a house would have an address for easy location, a URL is strictly the unique address for locating your website on the internet.
You need to attribute importance to your URL structure because it does have a significant impact on your SEO success.
To ensure that both your users and search engines understand your URLs, keep them as simple, relevant, interesting, and accurate as possible. This is a requirement for ranking well in search engines.

The image above depicts good practices for an SEO-friendly URL. You can as well go with a URL that has the HTTPS:// protocol, your site name, and post name.
If your URL structure doesn't look similar to the ones depicted above, then you should be doing a URL overhaul.
Even though users don't see your URLs when they click on the search results, there is still a need to make them look pretty because search engines are taking notice.
Here is an example of a pretty bad URL you should stay away from:
Having a URL that looks like this would really taste sour to search engine crawlers. If you are SEO-minded, you wouldn't want to have anything to do with a bad-structured URL like this.
As you can see, such a URL is devoid of a focus keyword, which will make it difficult for search engines to understand what the page is about.
Should your site be new with no posts, you will need to change your permalink setting to an SEO-friendly one, and here is the way to do it.
Log in to your WordPress backend area and highlight the settings tab. Click on permalinks > post name. With this setting in place, every post you make in the future will bear your site name and post name, which is commendable.
If you have already written a handful of posts on your site, changing your permalink structure at this time will devastate all your SEO efforts, and you are bound to lose all your rankings in search engines.
But here is the good news: you can change your URL to an SEO-friendly URL by simply redirecting your pages to the new URL you have created.
When I changed the URLs of some of the pages on my site, I had to redirect them to a new URL using 301 permanent redirects. I was able to do this using the Rankmath SEO plugin.
Hence, if you already have this plugin installed, redirecting your old URLs to a new one is very easy. Just follow this procedure to get it done.
READ ALSO: OwoDaily Review: Making Money on OwoDaily Legit or Scam?
Pay Attention to Image Optimization
Google takes cognizance of your images. That's why you need to optimize them for SEO. Bulk images are not ideal; rather, infrequent images are the best if you can outsource them for your content.
Google crawlers could barely understand your images, so they read the alternative text version instead.
The alternative text in your images is what points out to Google what your images clearly represent. So you always need to add alternate tags to your images so you can rank your content via your images.
For instance,
When you search for a query on Google, Google goes more in-depth to generate relevant answers to your query in the best way possible.
Google does this by disclosing different answer mediums, such as all, images, news, videos, maps, and more. When you click on any of the tabs, you will see different sites ranking for that query.
These images are only ranked because the alternate text is clearly featured. If a user prefers to see the images, they can do so by clicking on them, which will take them to your website.
Optimize Your Post Snippets.
Even though it is still sketchy whether Google recognizes post snippets as a ranking factor, there is still a need to get your site optimized around this very area.
Post snippets are the descriptions that appear beneath your URL on the search engine report page. This functions to give users and search engines extra information on what your post is about.
The screenshot shows what a post snippet looks like. Specifically, it is a space assigned for filling in your post description to enable users to have a preview of what they should expect from clicking on your site.
Despite SEO tools going as far as generating the descriptions by default for your posts, there calls for a need to modify your snippets by adding more keywords to them so that it looks more like bait.
Write Quality and In-depth Content:
Right off the bat, quality and long-form content is a vital part of SEO that actually pulls the strings. The ideal length for SEO posts looks to be between 2,250 and 2,500 words.
Here is the fact: search engines want to deliver the best results possible, and they need epic content to do just that.
Every user wants to partake in the island of relevancy in regards to getting the best result for their search queries any time any day.
Come to think of it, what's the use of reading a 1500-word piece on site A with little value when I could gain a broader overview on site B with almost 4000 words, including listicle tutorials and walkthroughs? It couldn't possibly sail!
So, what am I trying to chip in?
You need to give more life to your articles by making them relevant, conversational, in-depth, and value-parked.
The power of stellar content in marketing is remarkably awesome. I used to write concise posts before, but they no longer move the needle. Search engines prefer lengthy and in-depth articles over short ones.
The aim of your post should be to satisfy the user's intent. Anything short of that won't sail. That's why you need to focus solely on writing long pieces of content that are practical and in-depth. With that, you send a strong signal.
The goal of publishing a longer piece of content is to properly cover the topic so that the user does not have to go elsewhere to find answers to their bothersome questions.
Long-form content, on the other hand, tends to do better in search engines. This is because it receives more shares and backlinks, which is a major ranking factor.
You should avoid creating content for a random keyword. For best results, do proper keyword research before going off to create any content for your marketing.
With good keyword research, you will uncover who your audience is, where to find them, competitor analysis, and rankable opportunities.
To get the best longtail keywords to focus your content around, type in your seed keyword into longtail Pro and explore a bunch of keywords you can easily rank for.
The problem for most newbie marketers is creating good content. Actually, well-written and structured content is the key to any successful digital marketing campaign. However, creating one is time-consuming and stressful.
With that said, if you're having trouble keeping up with strong content that truly converts, don't worry; you can hire a writer to outsource both short-form and long-form SEO-friendly articles for as little as $1.50.
Use Keywords in Your H1, H2, and H3 Title Tags.
Using your focus keywords in the H1, H2 and H3 title tags of your posts is a good SEO practice that actually sends a strong signal to search engines, notifying them that your content is correlated with the search query.
In doing this, you need to be very diplomatic in your approach. If you observe that your keywords wouldn't fit in the title tags, don't go ahead and add them.
You should only add keywords to your title tags when the keyword corresponds clearly with that section of the article instead of seeming incoherent.
Another thing worthy of note is using SEO-friendly headlines or page titles.
A reader that sees your content in the search results is likely to click through your site when the headline offers real-time results at the first glance.
The fact is that a great headline grabs your attention and entices the reader to click or view the contents of the article.
And for your headlines to outperform your competitors and get more CTR, you must utilize the three basics of a good headline which are: Numbers, Trigger words, and Simplicity.
According to research by one of the world's leading brands Semrush, headlines that have the following word choices tend to perform better on search results.
Titles that work well for SEO are usually 55–60 characters long, and anything coming after that gets buried in the search results.
Link to Internal Resources in Your Site.
The act of linking from one post to the other on your website is known as internal linking.
The internal linking structure of your website should be given attention if you are serious about retaining visitors longer on your site, gaining more page views, and increasing your ranking in search engines.
When creating internal links, make sure you link to important pages that are relevant to the discussion and do not throw links at random.
You can mention your links using anchor text (linking to the texts in your posts) rather than displaying generic links, which isn't a web standard linking format.
With this, search engines will attribute importance to your post, which in turn increases your web ranking.
Are you finding it hard to crack the affiliate marketing code? See how you can make thousands of dollars every month by promoting affiliate offers on Clickbank. Show me.
Also, Link to Relevant External Pages.
Likewise, creating internal links to your articles also links to external resources in your niche. External linking refers to linking to other pages outside your domain.
The same way Google and other search engines look for relevancy in your internal linking structure, they want the same for pages outside your site.
Linking to external pages that are pertinent to your post makes you more visible in search engines, thereby bringing more traffic to your website.
Here is a visual clip to help you add and edit links with ease within your website.
What are the Types of SEO?
Now that you've grasped the fundamentals of SEO, let's look at another key aspect of the subject: SEO types.
According to the statistics, there are three well-known types of search engine optimization.
On-page SEO, also called on-site SEO: is the process of optimizing individual web pages in order to improve search engine rankings and generate more organic traffic.
Off-page SEO, also called off-site SEO: refers to measures taken outside of your own website to influence your search engine results page rankings (SERPs). i.e., engaging in aggressive link building.
Technical SEO: refers to website and server enhancements that aid search engine spiders in more effectively crawling and indexing your site (to help improve organic rankings). You can understand more about this using Google Page Speed Insight.
Difference Between Paid and Organic Search:
Even if the final goal of both sponsored and organic search is to generate search traffic, there will always be differences in their operating bases.
To cut the long chase short, the following are some key differences between paid and organic search.
| ORGANIC SEARCH | PAID SEARCH |
| --- | --- |
| To rank in one of the top spots in organic search takes a long time. | With a big bid, you will have your site ranked as quickly as possible. |
| Organic search often gets fewer clicks. | The clicks are higher in a paid search. |
| Traffic is in long term. | You will stop getting traffic immediately after your budget elapses. |
| The results of Organic Search appear in the middle of the page. | Reports always appear at the top of the search results. |
| Paid search traffic has a higher conversion rate. | Keywords that are highly optimized yield greater conversions. |
| | |
Our next dive would be to shed some light on what off-page SEO is and the way to get it working for our business. As a matter of fact, let's get it heated.
Off-page SEO Practices ( Backlink Building)
While this may appear foreign and difficult to adopt, it has always been the most effective technique to increase authority and improve a site's ranking in search engines.
Off-page SEO refers to activity that happens outside of a website in order to improve the site's search engine rankings.
Building backlinks, boosting branded searches, and increasing interaction and shares on social media are all examples of off-page SEO tactics that are widely in practice in today's marketing.
Backlinks are a form of endorsement for your website. Authority backlinks indicate to search engines that your site or content is important and trustworthy.
One such way to acquire a backlink to your site is through guest posting. This involves reaching out to established blogs in your niche with a post request in return for a link back to your website.
Backlinks don't come free, as most site owners charge as much as $45–$80 for one backlink, depending on their domain authority.
Although it doesn't necessarily mean that you can not get backlinks without having to stretch your pouches a bit, While you may spend some bucks, there are still other ways to acquire backlinks back to your site with zero cost.
Such methods include:
Leaving Insightful Comments On Other Blogs With Your Link (Do It Responsibly)
Pitching On HARO (Help A Reporter Out)
Establishing Relationships With Other Bloggers In Your Niche
Building backlinks is as complex as it sounds. Brian Dean of Backlinko demystifies the subject matter to a layman's understanding. You can check out the resource on how to build backlinks.
A Quick Recap of the Benefits of SEO:
SEO is a never-ending stream of activity. SEO will always appear more complicated than usual as long as the algorithm keeps pushing out new modifications every once in a while. With that out of the way, I'll go over the benefits of SEO in a nutshell.
The first approach is to optimize your site for on-page SEO.
Write content that satisfies user intent and not the other way round.
Before going out to create any content, do in-depth keyword research for the focus keyword.
Consider site speed to be an important aspect of SEO that you can't do without.
The more backlinks you get, the easier it is for you to rank.
Use a good web host for your business.
Reach out to other blogs in your niche for backlink opportunities.
Conclusion
Congrats on getting this far.
Learning and mastering SEO is the most effective marketing strategy for gaining the traction you require to be successful.
The truth still remains that SEO takes time to materialize. Therefore, don't feel dejected if you aren't getting hits from search engines after a few months.
A new Google ranking takes approximately 8–12 months for a new site that is well optimized for SEO. Before this time, you can use other mediums such as social media to drive traffic to your content.
Writing focused long-form content should be your focal point since search engines prefer long articles over short ones.
Perhaps, creating valid posts for your marketing is a problem. You can also hire a professional writer to outsource SEO-friendly content for you for just a token.
Never underestimate the impact of good hosting on your marketing success. It would be an arbitrary loss to house your site with a terrible host.
That's why I use and recommend Bluehost to any marketer that places importance on site speed.
Actually, SEO is quite broad, with different ranking factors. In this piece, I made sure you grasp the fundamentals of SEO, especially in regards to on-page SEO, which is very important.
In all honesty, if you put every tip in this article to good use, it will actually work for you. Don't forget to share this post so that people with SEO difficulties can tap into it.
Now it is all up to you to replicate these steps for yourself. At the same time, you are free to give your thoughts in the comment section.
Learn More: