How to Start Affiliate Marketing: A Complete Guide For Beginners
If you are curious about knowing how to start an affiliate marketing business and make money as a total beginner, this well-explained guide is just the perfect fit for you.
You must have probably heard several times about affiliate marketing. It happens to be one of the easiest ways through which content creators and marketers monetize their work.
As a marketer who is success-minded, you must incorporate affiliate marketing into your monetization methods to maximize your profits.
The truth is that you can make a good income and live the life of your dreams when you find your foot in affiliate marketing.
Becoming an affiliate marketer is way more productive than the popular labor-intensive 9–5 hour jobs that have got you pigeonholed. So, it's time to stop leaving money on the table by learning what works.
That's why, in this piece, I will be walking you through step-by-step how to become an affiliate marketer alongside some of the high-paying affiliate programs that you can sign up for and make money online from the comfort of your home.
Our posts are reader-supported and may contain affiliate links, which means we could get awarded a commission when you make a purchase, at no extra cost to you. see disclosure.
Before I begin, I'd like to give you a heads-up on what you should expect from this post.
What is affiliate marketing?
How to Start Affiliate Marketing Business
How to promote your affiliate links
What is the cookie duration in affiliate programs?
What is a commission in affiliate marketing?
The Meaning of PPC and CPC Advertising
high-paying affiliate marketing programs, etc.
Continue reading to learn the most amazing affiliate marketing tips that will help you make your first dollar as an affiliate marketer.
What is affiliate marketing?
For the sake of beginners who are inexperienced with online or digital marketing, it is critical that we clarify what affiliate marketing is all about.
For this reason, I'm going to make this post as beginner-friendly as possible so that people from all spheres can follow along.
According to the widely accepted definition, affiliate marketing is defined as a marketing agreement in which an online vendor pays a fee to an external website for traffic or sales created through its referrals.
Affiliate marketing is a course on its own and can be very complex for a beginner with zero knowledge of how things work in the industry.
That is all the more reason why you should seek out someone with extensive experience to assist you in getting started, which is exactly what I will provide you with right away.
READ ALSO: 20+ Legit Ways to Make Money Online in Nigeria in 2022
Doing affiliate marketing involves running promotional campaigns for products and services through a special link assigned to you by a vendor exclusively for the tracking of your conversions.
Here is an illustrative diagram showing how affiliate marketing works in simple terms.
When you sign up for any affiliate program of your interest, you are assigned a special link where every click and eventual sales that are performed through your link are tracked.
Most of the time, the problem with affiliate marketing isn't about getting accepted into an affiliate network.
Do you know what the problem is?
It is to get people to see your links, click on them, and eventually become potential customers.
Don't get discouraged. The truth still remains that you can achieve the greatest of heights in affiliate marketing and every other online business when you apply the right strategy that guarantees success.
Affiliate marketing remains one of the highest-paying online businesses one can think of venturing into at any given time.
Many online marketers today are generating thousands of dollars on a monthly basis by just being affiliate marketers, and you too can leverage the same system to make a lot of money for yourself.
The fascinating thing about the affiliate marketing business is that you can actually do it from anywhere in the world without any geographical barrier whatsoever.
Continue on to the next section if you're ready to get started with affiliate marketing.
How to Start Affiliate Marketing Business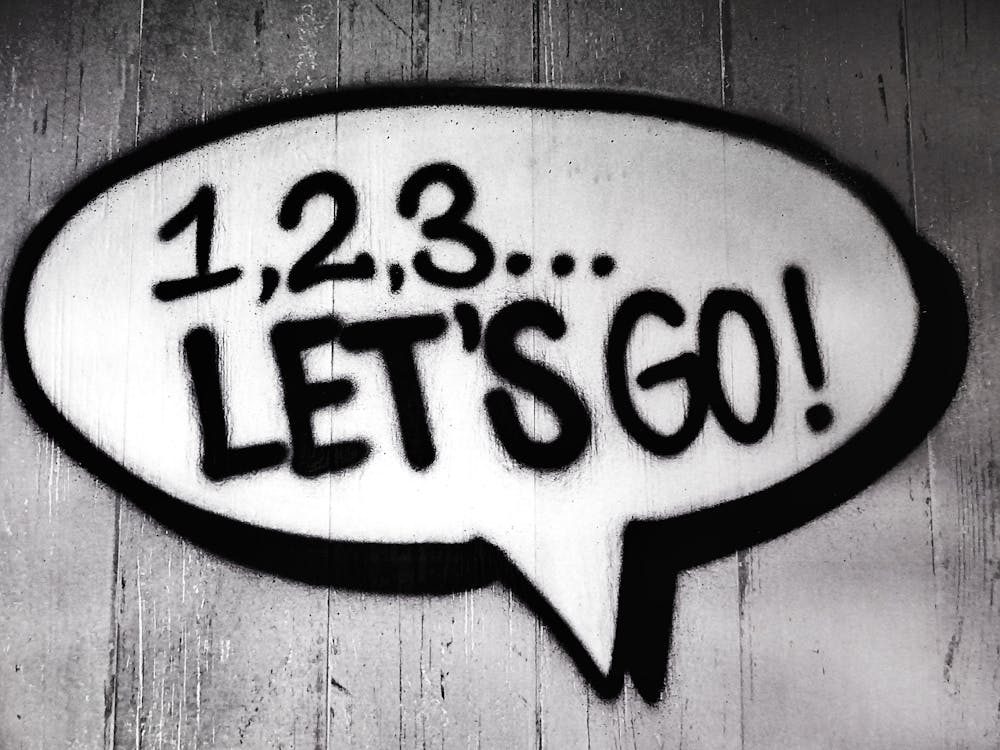 Are you ready to start making money with affiliate marketing? If that's the case, you'll need to back up everything you'll learn in this tutorial with actionable steps.
With so many affiliate programs available, choosing the right ones with a high commission rate and a long cookie duration is essential to making money in any affiliate program.
Maybe you haven't heard of cookie durations in affiliate programs before now. Here is what it means.
What are cookie durations in affiliate programs?
Formerly, you must have opened several websites where you were asked to accept cookies and all that, but you don't understand what it actually means.
Simply put, cookies are files created by websites you visit. They make your online experience easier by saving browsing information.
With cookies, a site can keep you signed in, remember your site preferences, and give you locally relevant content.
That is what the cookies you accept in your browser do. When it comes to the cookies attached to an affiliate program, what they do is keep track of the days a customer completes a particular order via your referral link.
In the event that an affiliate program has a cookie duration of 30 days, you are bound to receive your affiliate commission if, within the 30 days, the customer decides to complete the order on the same device using the same browser.
If the customer becomes undecided about completing the order within 30 days and allows it to elapse, you won't make any commission from the purchase.
I hope it is well understood to a considerable extent.
READ ALSO: OwoDaily Review: Making Money on OwoDaily Legit or Scam?
What are Commissions in Affiliate Marketing?
An affiliate commission simply refers to the money you make upon every successful sale of a product through your link.
Some companies pay as high as 50–80% commission rates to their affiliates. So, when you seek to join any affiliate program or promote any affiliate offer, consider joining the ones with a long cookie duration alongside a high commission payout.
Unlike many start-ups that require huge capital to establish and set up, affiliate marketing is very cost-effective and doesn't require a lot of funds to kick start.
Before we get into some of the high-paying affiliate programs you can join at your intermission, you should know the difference between CPA, PPC, and traditional affiliate marketing.
Meaning of C-P-A or C-P-C Advertising:
CPA (cost-per-action) or CPC (costs-per-click) both mean the same thing. This type of affiliate program doesn't require a direct sale to take place before you can earn a commission.
Unlike traditional affiliate marketing, which requires a customer to make a purchase before you can earn a commission, cost-per-click or cost-per-action only requires the customer to take an action via your link.
The required actions could be an email sign-up, viewing a particular page, or clicking on ads. In CPC marketing, you just have to direct the audience to your link, and when they click on it, you earn a commission.
This advertising process is usually set by promoters. The marketer also determines the amount that each ad click will cost depending on his budget.
Meaning of P-P-C Advertising:
Pay-per-click (PPC) is an internet marketing approach in which advertisers are charged a fee each time one of their adverts is clicked.
There are many PPC networks you can sign up for as an affiliate or an advertiser. In PPC advertising, you can promote any product through this advertisement model using media like Google Ads or other well-known PPC networks.
Another PPC advertising platform where you can advertise your website or landing pages is the Star-Click PPC network.
Using this platform, you can reach a larger audience as an advertiser or make more money as a publisher. As a content creator looking for ways to monetize your website, you can sign up on star-clicks to start making money with PPC ads.
Fast forward to the basic requirements needed to start a successful affiliate marketing business…
Choose your marketing niche.
Evaluate market demand and competition.
A computer set
An active email address
A functional Payoneer or PayPal account for receiving payments from merchants.
A WordPress website (you can get a similar website for $2.95/Month).
It doesn't necessarily mean that you must own a website before you can start up an affiliate marketing business.
Perhaps, as a beginner still trying to wrap his head around how to start affiliate marketing successfully and make money, it is essential you note this.
If you have a social media account with a large following, you can use it as a medium to promote your affiliate links.
Alternatively, you can also use free traffic sources like Reddit, Quora, Pinterest, LinkedIn, etc. Please be advised never to post direct affiliate links on any of these platforms because if you do, your account will be suspended indefinitely.
If you must post affiliate links on any platform, always create a bridge between your links and the platform you are posting on. And that bridge should be your website. If you don't have a website yet, click here to get one for $2.95/month.
On the other hand, you can also make use of free ad forums like Craigslist or the Global-free-classified-ads website. Posting ads on these platforms doesn't guarantee your ads will make hits or convert, but you can still give it a try.
Craigslist is actually the largest ad posting forum in the world. With Craigslist, you can publish ads and make sales consistently. But the major downside to Craigslist is that it blacklists many countries.
If your country is on the Craigslist blacklist, you won't be allowed access to their platform. Instead, make use of the global-free-ads network.
Although, with a VPN like Surfshark, you can bypass every restriction, paste your ads, and have full access to Craigslist any time any day.
You can resort to this video clip to get more insight on how to post ads on free ads forums.
You can learn more about doing affiliate marketing without a website here. Professionally, I advise you to get a website if you want to earn passively and reach a wider audience, thereby maximizing your affiliate profit in the long run.
Choose Your Marketing Niche
Unless you are running a multi-niche blog, being specific and detailed about your niche is as important as ever.
Let us take this site, for example. Here at Tutblogger, we focus solely on digital marketing and every other sub-niche that pertains to the online marketing space.
It would be irrational to start promoting health-related products on this site considering that the content focus is on the marketing niche and not on health. As a marketer with the intention of succeeding, it is very important that you choose your niche thoughtfully.
When doing this, you have to be realistic with yourself in regards to your ability to create good content around your chosen niche, as good content is the soul of every marketing strategy.
Evaluate Market Demand and Competition
With a proper evaluation of market demand and an accurate analysis of the competition ratio, your chances of scaling and making more profit are determined.
Note that there is intense competition in every niche, which calls for in-depth competitor analysis before proceeding to push your marketing campaigns.
Identifying trending offers and promoting them is another sizzling marketing approach that has a high ROI (return on investment) when done right.
With your comprehensive analysis behind you, you can reveal your affiliate offers to the right audience, which will turn out to be potential customers since you already know who they are and where to find them.
How to Promote Your Affiliate Links
If your goal this year is to amass wealth online, build a passive income stream, and live a life free of financial constraints, then you should start considering affiliate marketing as a starting point.
The truth is that you can easily get approved as an affiliate for many partner programs upon signing up, but the major concern you should have as an affiliate is how to drive traffic to your affiliate links.
In this section, I will be revealing to you some of the viable and popular ways affiliates employ to drive more traffic to their links and, in return, make more money.
# 1. Promote Affiliate Offers Via a Website:
It is quite an infrequent sight to see a digital marketer without a website. Acquiring a website for your affiliate marketing is paramount to your success as an affiliate marketer.
I'll offer you the best advice I can. Believe it or not, you can amass a lot of money online by starting your own blog and turning it into a money-making machine.
You can generate money passively by mentioning your affiliate links in your blog posts and having people make purchases through your links.
Every niche is equally monetizable, so you don't need to be indecisive regarding what niche to blog about. Once you are offering value through your blog, making money shouldn't be a problem.
Another interesting part about starting a blog is that you don't need to be technically savvy to build a website for your affiliate marketing business. This is an in-depth guide that will help you build a blog step-by-step.
If you intend to succeed in affiliate marketing, you must own a website. As a result, you will increase your brand awareness. Start by creating your own professional-looking website for just $2.95/month.
However, if creating content for your blog is your major setback, you can proceed to hire a writer to help you out with outsourcing content for your blog, including writing all your sales copies for just a token.
# 2. Promote Affiliate Offers Via Social Media:
Promoting affiliate products with the use of social media is another way affiliate marketers rack up lots of benjamins every month.
The lack of a social media account with a significant following and an audience devoid of buyer prospects would be a drawback to this type of marketing model.
If you're serious about making affiliate sales with this strategy, not having a significant number of followers on your social media accounts shouldn't be an impediment.
All you need to do is improvise your marketing approach by following as many groups as possible that discuss topics that are related to your marketing niche.
Once you gain acceptance into those groups, partake in every conversation that ensues and try to be as professional as possible.
Try as much as possible to add value to every discussion, and with that, proceed to mention your affiliate links. You will definitely find an audience interested in what you offer.
# 3. Promote Affiliate Programs Via Email
On almost a regular basis, you have your inbox flooded with different messages, including promotional emails.
These are emails occasionally sent to remind you of a certain offer or the arrival of a new product that you might be interested in, depending on your previous web activities.
Unlike every other marketing channel, email marketing has more stringent rules and a zero-tolerance for spam. So, you need to be very cultured and adherent when sending out email newsletters to your lists.
SMTP delivery channels like Gmail are always on the lookout for spammy words contained in every email sent through their server. Once they find any, it is immediately flagged and you could get banned in the process.
When it comes to sending email marketing campaigns, I highly recommend using the GetResponse SMTP platform as it has a good inbox deliverability rate and a user-friendly interface.
It is one of the best email auto-responders for affiliate marketers who send out regular email campaigns. They also allow you a free 30 days trial period upon sign-up and access to all their promotional tools.
When you log in to the GetResponse platform, click on the start a new campaign tab. Now, upload your list if you have existing email subscribers or build a new list to start promoting your affiliate offers.
# 4. Promote Affiliate Offers Via Webinars:
Hosting Webinars is becoming widespread in recent times. Almost every digital marketer is integrating webinars into their marketing techniques.
Webinars are simply seminars or online presentations done on the internet, usually targeting participants in different locations to see and hear the presenter, ask questions, and sometimes answer polls.
Before you can run a successful webinar, there is a need to inform your audience before the set time to keep them in an anticipatory mode.
You can do this by running ads, informing your website visitors, or sending email newsletters to your audience about your upcoming webinar event.
As a beginner devoid of knowing which tools work best for hosting online webinars, after digging deeper, I found Getresponse to be among the best webinar hosting tools for marketers.
GetResponse is a fully loaded all-in-one marketing platform, so you can host webinars, run email campaigns, and also send newsletters easily using the platform.
Get started with Getresponse today for all of your day-to-day marketing needs with a 30-day free trial and customer-centric service.
# 5. Promote Affiliate Offers Via Video Marketing:
Video marketing is predicted to become the future of marketing in a not distant time. Let's take, for instance, "YouTube".
We all know the popular Youtube, a product of Google LLC and indisputably the largest video sharing network in the world with over 30 billion monthly users.
You can leverage this platform to promote whatever affiliate product pleases you. All you should do is head on to create a channel and make a comprehensive review of the offer you are promoting in the video.
Add the necessary keywords and tags to your video, then proceed to have it published. Also, remember to add your affiliate links in your video description. With that, you make money and build a reputation at the same time.
Truth be told, affiliate marketing can be a hard nut to crack. When I first started my journey in affiliate marketing, it took me over 3 years to earn my first commission. I wonder if you can be able to anticipate that long, but I did.
After I made my first dollar, my income continued to increase week after week and month after month. It felt like I had finally broken an age-long jinx. I was only able to crack this code because I decided to invest in a working strategy.
After years of trial and error, I decided to take a course that saw me go from a beginner earning zero dollars online to an experienced marketer making a consistent income on Clickbank and every other affiliate offer I have promoted.
I was able to learn what actually works, such as the best product to promote, the best time to promote it, and most importantly, how to drive traffic to my affiliate links.
Apparently, I used to be a beginner with zero experience, but this strategy changed the game for me within a few months of implementing it.
Whether you are a newbie or an experienced marketer who wants to take your business to the next level, I recommend you try this method and see for yourself.
I'm not simply promoting this course because of the small incentive I'll get, but because I want to see you achieve as much as I did.
I used to read a lot of free junkie articles online and watch so many tutorial videos, but they added little or no impact to my course. Straight from the shoulders, I later found out that the best tutorials that guarantee results aren't free.
The Affiliate Millionaire course was the best investment that I have ever made so far for my business, and I have nothing to regret. Therefore, it is time you replicate the same system I used to scale my business.
The competition in the digital marketing space is quite intense. If you must make it in the marketing industry, you will have to employ different strategies until you're able to realize what works best for you.
The "affiliate millionaire" course is delivering way more value than it's worth. This is indeed the cheapest course on affiliate marketing that I have ever come across.
This course, I'm convinced, is going to be your short leap to success so that you won't have to experience my anticipatory drift before you can start making money online. See how this system would help you make affiliate sales with ease.
For now, we will stop at these few promotional methods that a majority of affiliates use. If you want to have a glimpse of other ways to promote affiliate links, you can read through this article.
Bonus Tips
Give Bonus Incentives to Your Audience:
Giving your audience bonus offers is one of the most successful strategies to entice your audience to buy from you.
When other top-tier affiliates are running similar incentive offers, this method works well. As a result, you can compete in this industry by giving similar bargains.
For example, one can share their pleasant experiences and promote products/services through affiliate networks, thereby maximizing your revenue.
Promote Offers With a Recurring Commission:
As an affiliate, it is vital you note this piece of information in your quest to join and promote affiliate offers. There are affiliate offers that pay out a one-time commission and others that pay out recurring commissions for the rest of your life.
Notably, only established and reputable companies with a good customer retention rate and a strong return on investment are eligible to provide such an attractive deal to their affiliates.
Such offers don't come by easily, but when they do, don't hesitate to seize the opportunity. Affiliate programs that have recurring commissions are usually subscription-based programs.
The customer will keep subscribing to the service month after month with this type of offer. And when they do, you'll be paid a predetermined fee.
Recurring commissions are always less than the commission paid when the consumer originally signed up for the service. This should be worthy of note.
Regardless, I'll be providing a list of affiliate offers that pay recurring commissions so you can apply to them.
For clarity purposes, here is a video on how to promote affiliate links.
High-Paying Affiliate Marketing Programs:
This is where things start to get interesting. This section will teach you about "high-paying affiliate marketing programs" that you can join to start earning money right away.
As an affiliate marketer looking to make money, you should be keen on joining affiliate offers that pay a high commission rate.
Many vendors push out unrealistic offers just to make money. When in search of offers to promote, you should try not to get caught up with these kinds of products.
This is yet another reason to only apply to reputable affiliate networks. When you end up promoting a bad offer to your audience, the effects are usually consequential and more on the negative side.
In a situation where you get entangled in promoting such affiliate offers to your audience, your reputation as a marketer is at stake, you are bound to lose such a customer, your site will get a lot of negative reviews, and the list goes on.
To avoid being caught in the mud, below is a list of reputable affiliate networks to apply to, together with individual affiliate offers that you can start promoting on your website or any other means that are favorable to you.
Unlike many affiliate networks that require you to have a large amount of site traffic or a minimum of 2K or 5K monthly visitors to have a chance of getting accepted, the affiliate offers I'm about to show you will accept your application with less than zero monthly visitors.
One thing to remember in any business, including affiliate marketing, is that results take time to materialize, so don't get overly expectant and anxious from the get-go.
A recommendable approach is to look for a promotional strategy that works best for you. Once you've found one, keep repeating the tactic in your day-to-day marketing.
ShareAsale is a popular affiliate network that is as old as affiliate marketing itself. When reputation is involved, you have this affiliate platform to contend with.
There are varieties of products readily available on Shareasale. Ranging from physical products to SaaS (subscription as a service) products which are usually software, you have them all stashed for your promotional needs at any time.
ShareASale also provides in-depth communication about a merchant's current status, which is very helpful before proceeding to apply for promotion.
If you are a newbie or a seasoned affiliate, this platform is the right place, to begin with. Click here to create an account with ShareASale as an affiliate.
Clickbank is the second affiliate network on our list. You can sign up as an affiliate with the well-known and respected affiliate network ClickBank and start earning money on a consistent basis.
On Clickbank, there is a selection of both digital and physical products. It all depends on what your preferences are and what your niche is about.
When you get on board the Clickbank platform, your main focus should be on driving traffic and making sales, not whether Clickbank will pay you your affiliate earnings. There are a ton of recurring affiliate offers available on Clickbank that you can also tap into.
When it comes to promoting affiliate deals on Clickbank, there is no limit to how much money you can make. To increase your Clickbank earnings, you can opt for the Affiliate Millionaire guide. This guide is a sure bet for making money as a Clickbank affiliate.
This guide will show you all of the tried-and-true actionable steps to making massive commissions on a daily basis with this fantastic platform. Click here to sign up for a Clickbank account to start your affiliate journey.
Star-Clicks is a PPC (pay-per-click) network where you can sign up to have your website advertised. As I cited earlier, you can sign up as an advertiser or a publisher. The screenshot above shows my personal account, where I chose to be a publisher.
Star-Clicks come with free and paid membership plans. I first started with the free membership and later upgraded to a paid plan.
When you sign up for Star-clicks, you are expected to click 10 to 11 ads every day, and each click earns you $0.01 under the free plan.
You will need to upgrade your membership package in order to have more ads to click on and earn more money. Star-clicks also has a referral program for content creators.
As a content creator, you can earn more by referring people to their platform using your website. You can maximize your earnings on Star Clicks using this method. Sign up to start earning on the Star-Clicks network.
GetResponse is an all-in-one marketing tool designed for marketing experts. You can integrate Getresponse into your marketing to reach more prospects and increase workflow.
By providing plenty of traffic generation features, fantastic email marketing tools, and e-commerce choices, this software adds value to the marketer's day-to-day work.
Every marketing tool that you will need for efficient scalability is embedded in this awesome platform. The GetResponse affiliate program also comes with a recurring earning feature that guarantees you 33% earnings from all your referral's subsequent subscriptions.
Sign up for a GetResponse account to start your free trial, earn money as an affiliate or use the GetResponse marketing tools to expand your business.
If you are well into graphics, you ought to have heard about Canva before now. Canva is a complete graphic design platform where you can comfortably create any design you want without hiccups.
Be it infographics, Youtube thumbnails, website templates, landing pages, images of different categories, blog banners, etc., you have them, and many more on Canva.
Today's digital marketing relies on graphic designs for overall success and not just written content alone.
Search engines use well-designed images as a ranking factor, so, you will need good graphics to rank your content on search engines. You can use Canva to achieve that fit for your marketing.
Also, take advantage of the Canva affiliate program to make money for yourself. You will also make recurring commissions when your referrals pay for the pro plan. Click here to sign up on Canva.
If you are in search of digital products and software to promote as an affiliate, JVzoo is the platform to get a bunch of them.
Unlike on Clickbank, where you can easily generate the hoplink to any offer you want to promote with just a click, on JVzoo, you will have to message the vendor for approval, after which your referral link will be active. In most situations, the vendor may not approve your request.
JVzoo also displays the hottest selling products, so you can start running promotional campaigns for them. You also get to see product launch dates and future products all on the platform. Click here to start promoting offers on JVzoo.
Rakuten is a website where you can earn Cash Back when you shop at over 3,500 different merchants. It's completely a free platform to join.
Stores pay Rakuten a commission for referring you to them, which Rakuten splits with you as Cash Back. So many affiliate offers are hosted on the Rakuten platform for onboard affiliates to promote.
Inside the Rakuten marketplace, search for any affiliate offer you want to promote. If you meet the requirements, you will be approved and your referral link is given to you in one piece. Click here to sign up for the Rakuten affiliate program.
Longtail Pro is a keyword research tool that focuses on finding longtail keywords that are rankable, have low competition, and are SEO-friendly.
This tool is a must-have for every content creator who wants to uncover SEO-friendly keywords that are easily rankable in search engines. You can start using this tool to find keywords you can easily rank for. To get started, click here.
For starters, keyword tools such as Semrush, Moz, Ahrefs, and a bunch of others are prohibitively expensive. Longtail Pro is a pocket-friendly keyword research tool for every beginner that wants to rank on Google's first page for every keyword.
You can start promoting this amazing affiliate offer and get rewarded handsomely for doing so. Click here to sign up for the Longtail Pro affiliate program.
If you are finding it hard creating content for your site or you barely have time to sit behind your computer, this offer is what you need. Sign up to hire professional writers to write your content for just a token.
Their expertise is extensive, as they can assist you with the outsourcing of any type of content for your marketing needs.
It doesn't matter if you're writing poetry or lyrics, an eBook, a blog post, an article, data entry, content writing, or a Facebook post, hire writers have got you covered.
I use this service for my business and it has been very helpful all the way. All I do is hire a writer while I focus on other projects. You can also join the barrage of affiliates making money by referring people to this amazing platform.
Sellfy is an online e-commerce store that is very popular for selling digital products, physical products, and many more.
The sellfy online store has a recurring affiliate program that guarantees every affiliate promoting any type of product and service 25% recurring revenue.
To get more out of this affiliate offer, sign up for the sellfy affiliate program.
Who hasn't heard of Amazon, the giant eCommerce store where you can buy practically anything online and have it delivered to your door?
The Amazon affiliate program is well-known and, basically, all affiliate marketers promote Amazon's offers.
I wouldn't recommend applying to the Amazon affiliate program if your site doesn't have a converting audience.
The reason for this is that if you don't make any sales within 90 days, Amazon will suspend your account. Here's where you can sign up to be an Amazon associate.
Digistore24 is an online sales platform that includes an integrated online store, an affiliate network, and all standard payment methods, as well as bookkeeping.
You can find varieties of products to promote regardless of your niche and expertise all in the affiliate marketplace.
Whether you have an established audience to promote to or you are still trying to build your audience from scratch you can sign up for an account on the digistore24 network. Click here to Sign up.
For the time being, I'll limit myself to these handfuls, but I'll add more as I come across more lucrative affiliate opportunities.
A Quick Summation
Here is a quick recap on how to start an affiliate marketing business successfully as a beginner.
Choose your marketing niche.
Evaluate market demand and competition.
Get a website where you display affiliate offers.
Apply to affiliate programs.
Write good content that correlates with the offer you are promoting.
Choose your promotional channel.
Open a Payoneer or a Paypal account for receiving payment from merchants.
How to Start Affiliate Marketing (Conclusion)
As I cited earlier, every business takes time to bring to fruition, so don't be overly anticipatory.
When promoting an offer, always conduct a thorough review of the product to determine client feedback and satisfaction. It is very necessary.
It's important to remember that every terrible product you advertise to your audience has its own set of consequences, so you should try to avoid them as much as possible.
Venturing into affiliate marketing without first setting up your website is like riding a hamster wheel. Getting a website for your affiliate business shows that you want to make money in the long term, it is very important.
You should avoid posting affiliate links directly on platforms. Doing so will get your accounts banned. Make sure you create a bridge between your links and the platforms you are promoting on, and your website should serve that purpose.
And you can easily get one now for $2.95/month with a free SSL and domain name. The truth is that if you employ every tip in this article in your quest, you will be a successful affiliate marketer.
Share this article with your friends to help them succeed in affiliate marketing. Look forward to seeing you at the top!
If you have any questions about how to start an affiliate marketing business as a beginner, don't hesitate to ask them in the comments section.
Learn More:
rr